IQ System
Clean, Quiet and Intelligent Backup Power
Power the Connected Home
The IQ System is a complete home energy solution that stores energy, automates cost-reduction, provides backup power and insight with access from anywhere in the world. Solar isn't necessary, but, for those that already have solar, our system easily integrates for easy retrofits and/or it can be the complete solution for a brand new solar installation — Just add panels, no other inverters needed! It's capable of 120/240V Split Phase & 208V 3-Phase for homes and small commercial applications, and is scalable in 10 kWh increments.

The IQ System's home energy management system (HEMS) automates savings and efficiency in the home by observing behavior, energy rates and weather, and by controlling the IQ System, solar, and other internet connected devices in the home. Each system has a built-in Ethernet Module, Power Line Communication, and 4G (Optional) connection that delivers personalized recommendations on how to save energy and money, and shows visual insights into the way we live our lives.
---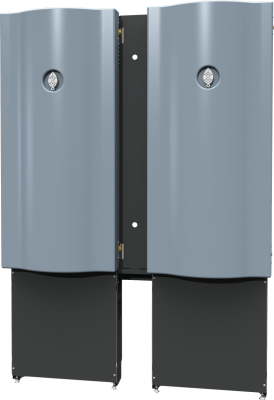 Peace of Mind
If the grid power goes down, your home stays up.
Optimize Energy Use
Detailed reports give you personalized recommendations based on your activity.
Maximize Energy Efficiency
Use grid energy when the rate is low or charge from solar to minimize bills.
Enhanced Safety
Incorporating multiple safety features, the IQ System is certified to the highest standard of safety.
All-in-One
All-inclusive with no additional parts to purchase or install.
Dashboard
Web-based dashboard offers easy system monitoring and control.
Dashboard
Fully intuitive software that automatically maximizes backup power and bill savings.
---
---
Enhanced Safety
The IQ System's unprecedented connectivity enables uninterrupted power and prioritization for your home's security system.
---
Cross-Platform
Manage your energy consumption, storage, grid-sharing and more via any smart device or computer.
---
Analytics
The Dashboard unlocks total insight into your energy consumption and gives personalized recommendations.
---
Text Message Alerts
Automated real-time alerts detail grid outage status and available IQ System backup power.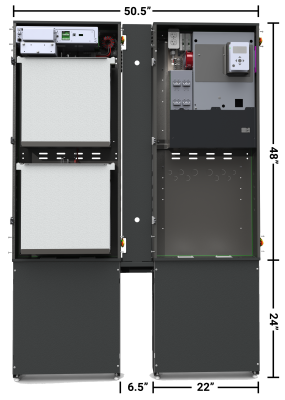 ---
Capacity
10 kWh
Power
12 kW Peak / 8 kW Continuous
Dimensions (L x W x D)
72" x 50.5" x 12" (depth) /
1828mm x 1282mm x 304mm
Weight
Smart Battery 335 lbs / 151 kg
Inverter 112 lbs / 51 kg
---
View Complete Specs
Purchasing your IQ System
---
To discuss your IQ System power requirements please email us.
If you know what you require, please click the button below.
Buy Now
---
Never Experience A Blackout Again.
Are you a Solar Distributor or Installer, Utility, or Home Developer?
Learn more about our exclusive partnership opportunities.
View the IQ System demonstration.