IQ Inverter
The single-inverter solution for grid-interactive islanding performance.
IQ Inverter
---
This plug-and-play, ultra-lightweight tranformerless design provides instant power when you need it. With integrated DC breakers for PV and batteries, installations are simpler and far more efficient than AC-coupled or conventional DC-coupled designs. Ideal for self-consumption and ready for grid services like demand response.
Couple the IQ Inverter with the IQ Storage to complete your home energy system!
View the Complete Solution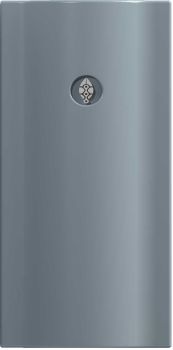 Easy Integration with IQ Storage
Connect the IQ Storage to the IQ Inverter without additional hardware.
---
Self-Configuring
The IQ Inverter automatically discovers other connected IQ hardware.
Automatic Transfer
Support 120/240V critical loads with built-in automatic transfer switch for off-grid operation, even with three-phase systems.
Operational Modes
Selectable modes for Grid Connect, Self Supply for Net Grid Zero, Clean Backup, Priority Backup.
Remote Access
Access a web-based dashboard, via smart device or desktop, to view personalized analytical data.
---
Simplicity
Connection simplicity for ease of installation to energy sources, storage, loads, and the grid.
Inverter Features
---
| Power | 7600 W |
| --- | --- |
| Efficiency | 93% |
| Warranty | Standard (10), extended (20) years |
| Safety | Low voltage DC never exceeds 60 volts |
| Reliability | No single point of failure |