Electr  Home Battery Solution
---
Electr  Home Battery Solution
---
Electr  PowerPod Benefits
---
Clean & Intelligent Backup Power
Able to charge from solar, wind, other onsite generators, or the grid, the ElectrIQ PowerPod sends text notifications when the grid goes down and displays backup power availability and duration, so you have complete visibility and control during a power outage.
Energy Cost Savings
The ElectrIQ PowerPod is the perfect way to save and hedge against the risk of regulatory changes, while also maintaining power at the lowest price point. Our software further monitors and gives recommendations based on your energy profile for a completely tailored experience.
---
Energy Independence
Experience reliable and continuous back up power that can also pair with a generator in an emergency situation where the grid is down, the battery is depleted, and there is no solar power to cover your home's energy consumption to ensure your home always has power.
---
Eco-Friendly Solution
Our energy storage solution prioritizes on-site solar to power your home and charge the batteries while also optimizing efficiency based on your home's unique energy situation, thereby maximizing your solar return on investment.
Customer-Specific Solutions & Services
The ElectrIQ PowerPod enables home and small business owners, solar professionals and utilities to maximize their energy investments.
Select one of the boxes below to find out how we can partner to meet your needs.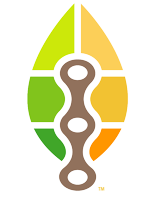 Let's Discuss Your Energy Goals
---
Fill out the form below and we'll be in contact with you shortly.