Electr  Energy Storage Family
---
All-in-one Solutions
The ElectrIQ PowerPod and IQ System are fully-integrated energy storage solutions with an advanced energy monitoring and management platform that maximizes backup power availability, solar self-supply and home energy efficiency.
Energy Management
Both solutions optimize connected renewables, batteries, EVs and smart devices through real-time analysis of utility rates, weather forecasts, historical energy usage, and other factors to manage backup power and electric bills.
Energy Monitoring
The ElectrIQ View provides analytics and control of batteries, total home usage, battery performance, and connected smart appliances through a single, intuitively designed interface that can be accessed from anywhere.
Electr  System Benefits
---
Clean & Intelligent Backup Power
Able to charge from solar, wind, other onsite generators, or the grid, both systems send text notifications when the grid goes down and displays backup power availability and duration, so you have complete visibility and control during a power outage.
Maximize Onsite Solar Value
Our energy storage solutions prioritize on-site solar to power your home and charge the batteries while also optimizing efficiency based on your home's unique energy situation, thereby maximizing your solar return on investment.
---
Minimize EV Charging Bills
Both solutions monitor and shift connected EV charging to off-peak or when you have excess solar, automatically targeting the lowest cost electricity without you having to remember your utility rate.
---
Optimize Energy Efficiency
Receive actionable insights and tailored recommendations based on your energy production and usage by monitoring your home, solar, batteries and connected devices.
Customer-Specific Solutions & Services
The ElectrIQ PowerPod and IQ System enable home and small business owners, solar professionals and utilities to maximize their energy investments.
Select one of the boxes below to find out how we can partner to meet your needs.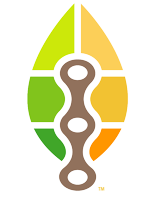 Let's Discuss Your Energy Goals
---
Fill out the form below and we'll be in contact with you shortly.